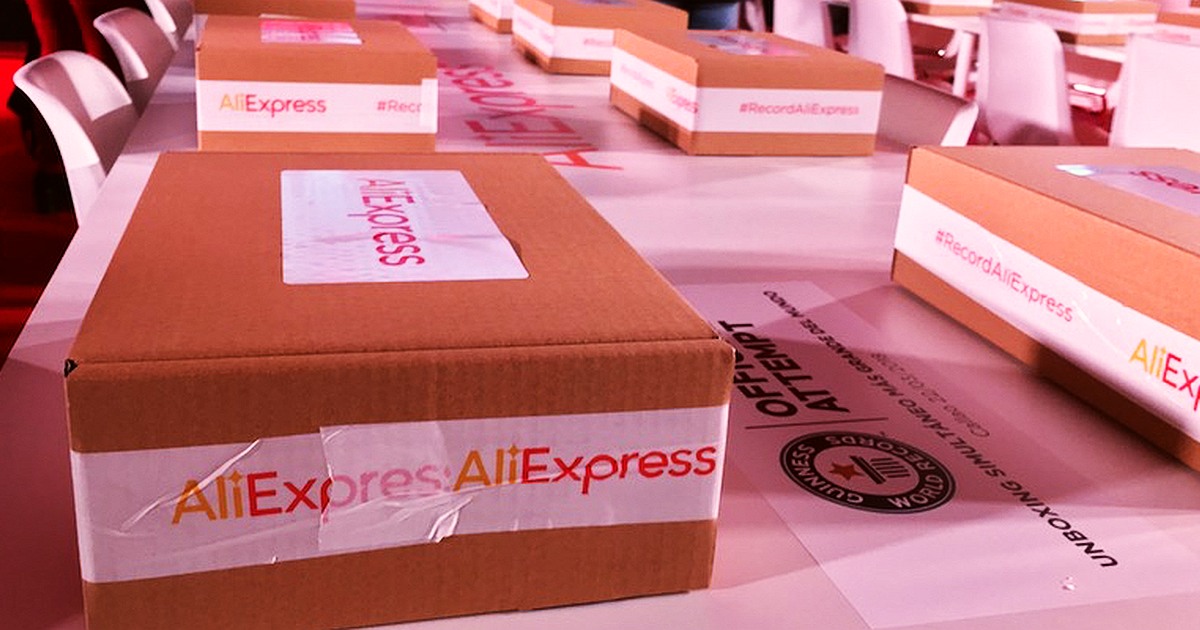 AliExpress is looking to get into the Guinness Book of World Records with "the greatest simultaneous unboxing of all time". This event is expected to take play at the Plaza Callao in Madrid on March 22, 2018 at 6:00 pm. There has been a hashtag created for the event as well, #RecordAliExpress.
The challenge is a global one that was motivated by the digital platform's upcoming eighth year anniversary. Official judges for the Guinness Book of World Records will be attending the event.
While the overall goal in this case is the largest unboxing ever to be done simultaneously, it is not actually the first time Guinness has been involved in an "open the box" scenario. Back in July of 2017, Volvo hosted the "largest unboxing registered", leaving a three-year-old boy with a gigantic truck, right to the door of his house.
The market for e-commerce has seen significant growth, and that is even truer in certain markets. In Spain, for a long time, people have been reluctant to purchase things online. The market was in a place that needed to see some settlement before people could trust enough to make purchases, but that is exactly what has happened.
In the economic boom, certain names have seen significant growth. The first is, of course, Amazon. The American giant came to Spain a few years earlier and has been dominating since its arrival. AliExpress made a strong entrance to the Spanish market, listing as one of the top e-commerce sites on the market, in the number three slot, to be exact. Amazon is, of course, one of the greatest in the electronic commerce community, but AliExpress continues to gain a great deal of traction in the business.
AliExpress is putting more focus than ever into the Spanish market, already creating their own team in Spain. They have also recently closed an agreement with Correos so that their shipments will be fasting, arriving more quickly and selling directly from Spain. Another focus for the company has been to expand the reach of their brand. One of the ways they are focusing on this is a recently opened popup shop in Madrid, Spain.
Only time will tell if AliExpress has even more room to keep the growth coming. Spain is already the second key market for the company, coming in second to China. However, the company will be opening new offices in Madrid, which will be even bigger.