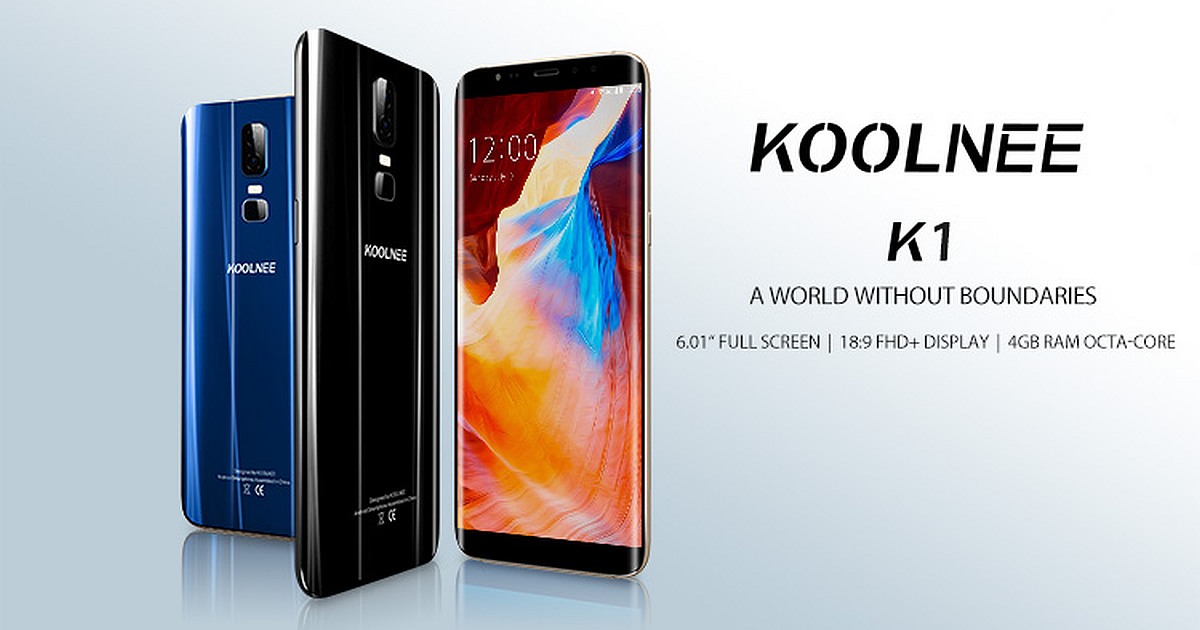 Do you know Koolnee Smartphones? Recently, AliExpress celebrated its 8th anniversary as the shopping online service continues to provide the customers with the best of offerings in an attempt to satisfy individualistic tastes and needs locally and internationally. However, multiple platforms took the advantage and celebrated the 8th anniversary of AliExpress by introducing high quality products for affordable prices. Interestingly, the unique Koolnee smartphones joined the AliExpress celebration and are on sale for decent prices.
AliExpress customers around the globe can check out the Koolnee devices that are on sale and purchase what is most suitable for them. The Koolnee K1, K1 Trio and Koolnee Rainbow are the most intriguing choices on AliExpress at the moment. The Koolnee K1 is reduced from 170$ to 140$; the Koolnee K1 Trio is priced 219$, within the AliExpress offers, and it's noticed that the K1 Trio receives multiple positive reviews as the most outstanding of the Koolnee devices right now; lastly, the newest smartphone of the brand, aka the Koolnee Rainbow, can be purchased for about 40$, which is definitely the most affordable price available for the device in comparison to other shopping platforms. The three Koolnee offers are available via AliExpress for a specific time during the celebrations of the shopping app anniversary.
The Koolnee company pushed a specified number of the Koolnee devices to be purchased for decently affordable prices, and there aren't any certified information about the number of Koolnee devices available for the AliExpress sales marathon. If you find yourself interested in any of the previous Koolnee devices, you can check out the webpage or the app of AliExpress and order your chosen option. The characteristics of the Koolnee devices surely make them opportunities to be seized as soon as possible. For instance, the Koolnee K1 is a smartphone of metal and glass fusion and possesses a unique fingerprint detector. The K1 curved screen is a clear 6 inches one with full HD view – 2160×1080. And the K1 processor is a MediaTek MT6750T 64 bit octacore one and the RAM is a 4 gigabyte one; plus, the storing space is 64 gigabytes. Also, the K1 cameras are 16 and 2 megapixel ones. The Koolnee K1 became notorious amongst the other Koolnee devices on AliExpress for its uniquely curved screen.
Nevertheless, the Koolnee K1 Trio and Rainbow have a similar styling to the K1, but with little tweaks here and there. The Koolnee smartphones are available in different colors for the audience. If you prefer a shiny and slightly shimmery smartphone, then you better check out the Koolnee products on sale via AliExpress. The AliExpress celebration of its yearly anniversary brings you the best of products for affordable prices. The Koolnee line of smartphones is indeed an elegant gift from AliExpress to its dearest customers anywhere in the world.